Smart Games for Smart Dogs
Fulfill your dog's mental and physical needs with the power of AI
Advanced AI Enrichment for Dogs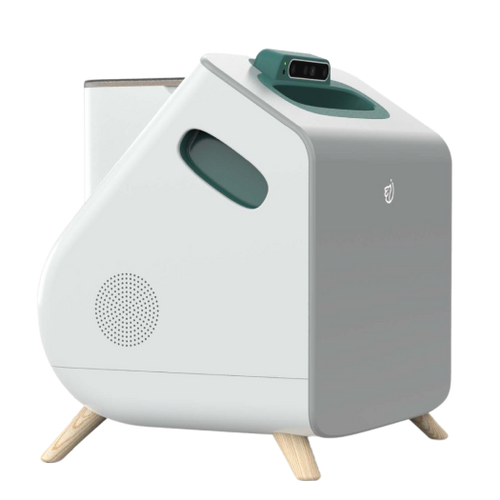 Device
This innovation in dog training technology combines a high resolution camera, microphone, precision treat launcher, and speakers to interact with dogs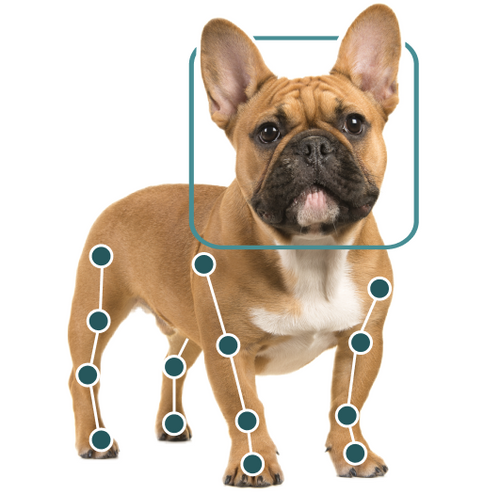 AI
Proprietary computer vision sees and understands dog movement, interacting and adapting on the fly to actively engage dogs and reinforce behavior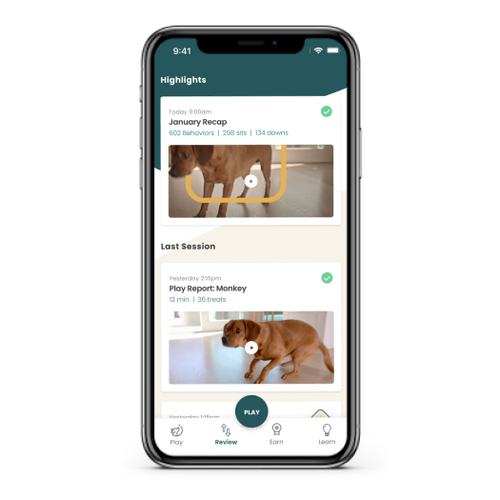 App
For the human, the app lets you choose games, customize play, schedule and watch sessions, and track your dog's activity and skill progression
Is Your Dog Getting Enough Mental Enrichment?
Barking, whining, chewing, causing mischief? These are just a few of the signs that your dog may need a little more to keep their mind active and working throughout the day.

Dogs are happiest when they have a job to do, and love to work for food. This is by design - dogs evolved to spend 80% of the day hunting, chasing, and foraging for food. Without these natural outlets they can be bored and problems may develop.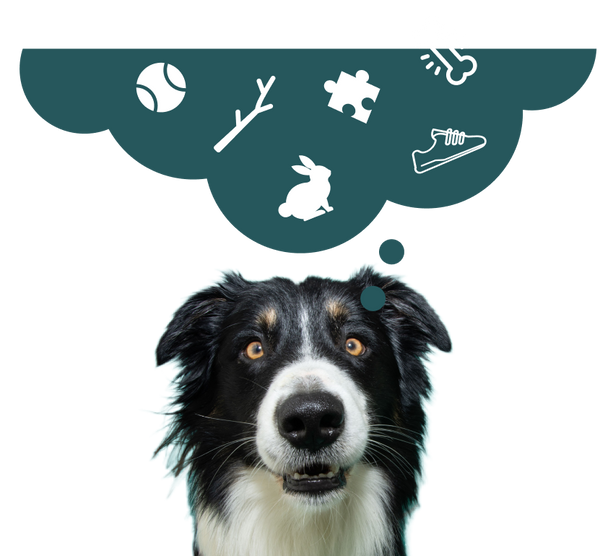 First-of-a-Kind Smart Device
1. Microphone
Multi-directional microphone hears your dogs vocalizations to mitigate and address barking and whining
2. Hopper
Large food-safe holding container allows multiple sessions between refills and keep treats or kibble fresh
3. Bluetooth & Wifi
Easy setup within seconds and a reliable connection to keep your device up-to-date and remotely accessible
4. Speakers
High quality audio with dynamic volume range deliver cues, markers, and noise desensitization protocols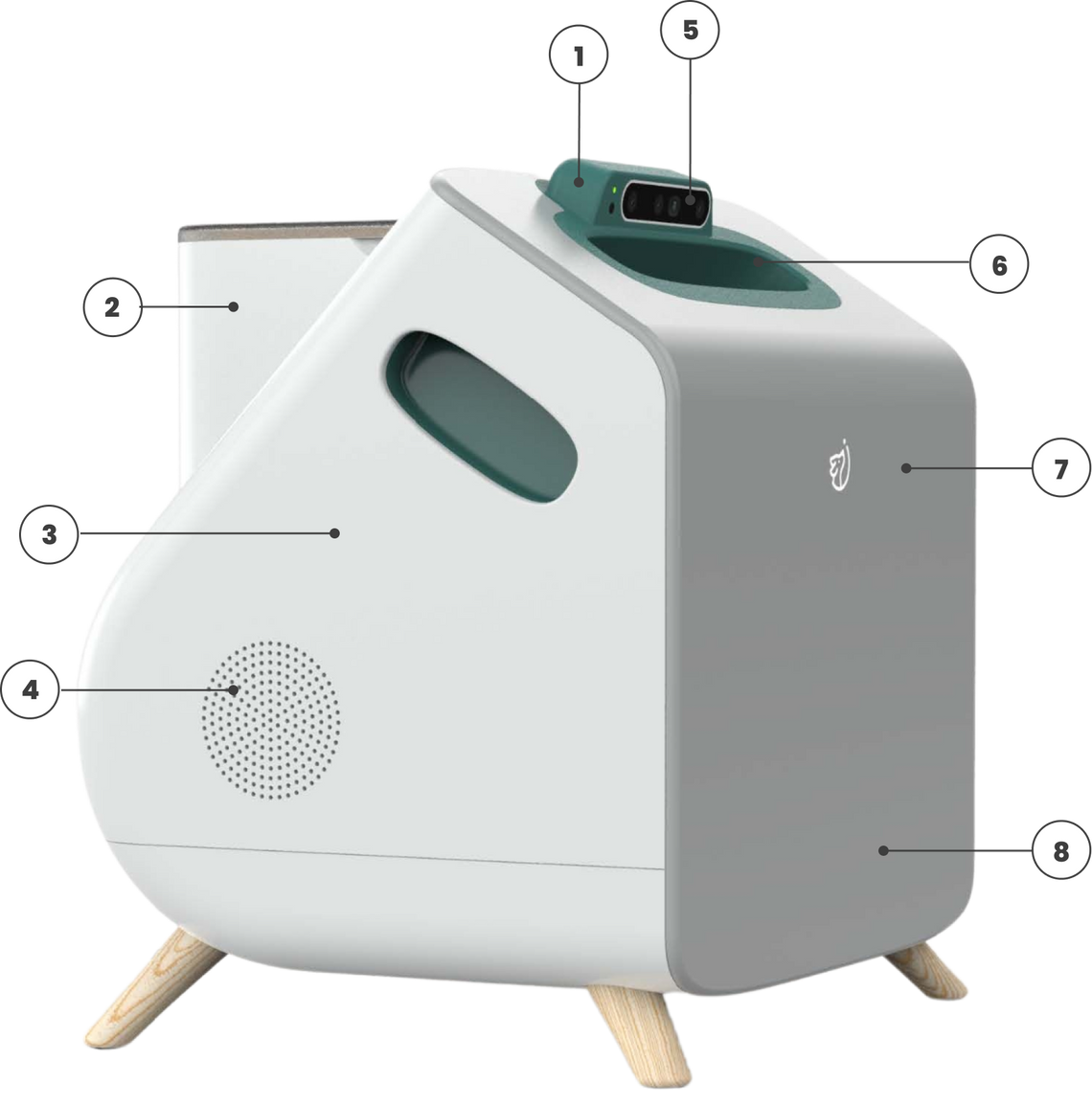 5. Camera
Our computer vision High-definition wide angle camera sees your dog's position, pose, and movement
6. Launcher
Precision treat launcher adapts angle and distance on the fly to create chase, lure into position, and not boop dog
7. LED UI
Lights in colors dogs can see help communication and allow for fun games like blue-light-yellow-light
8. Computer
Powerful computing allows artificial intelligence to think and respond in the moment, keeping up with your dog
Keeping Dogs Fit and Healthy
Interactive games respond to your dog's physical abilities and energy needs to keep their body moving and active throughout the day, between walks and play.
Over time, Companion tracks changes in energy, movement, and body condition giving you early indications of health issues, and giving your veterinarian useful information to help with diagnosis and treatment.
AI Training Games for Dogs
Our world-class animal behavior experts have designed each Companion game to be fun for your dog, while teaching skills like patience, focus, listening and impulse control.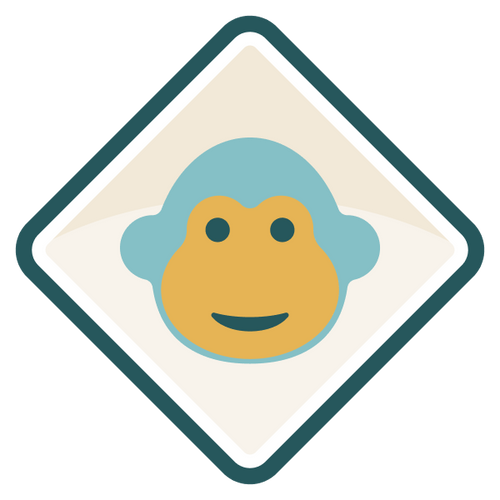 Monkey
Difficulty:
Easy
|
Duration:
30 min
Fast-paced and all about focus - your dog waits in anticipation to hear "Monkey", as they learn a treat is about to be launched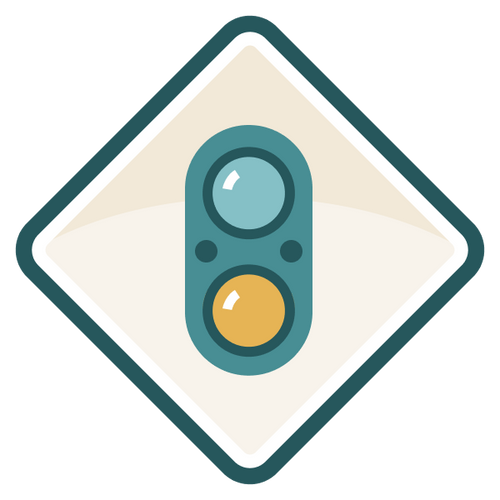 Stop Go
Difficulty:
Medium
|
Duration:
20 min
Unleash your dog's creative thinking as your dog activates Companion by offering new behaviors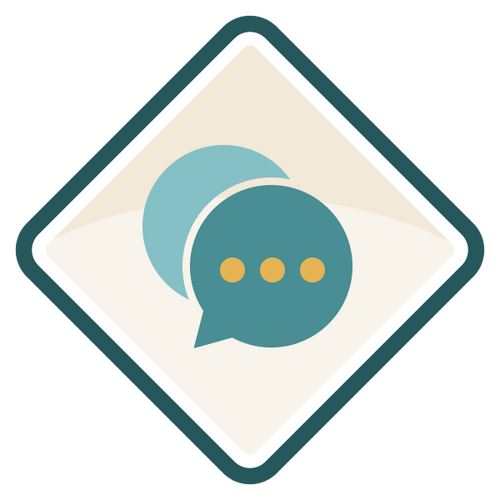 Simon Says
Difficulty:
Hard
|
Duration:
10 min
Just like the childhood game, your dog puts on their listening ears following Companion's cues - sit, down, and come
AI for Dog Training
Precision Training
Precision timing, perfect memory, and infinite patience, allows for clear communication with your dog


Positive Reinforcement
We use fun, fast-moving-food to motivate your dog to engage, think, and repeat desirable behaviors
Skills & Tricks
Patience, focus, and listening are examples of important foundational skills your dog hones with Companion. You will also see familiar skills like sit and down
Designed & Guided by Experts
Companion is the result of years of collaboration between experts in user experience and technology, and the world's leading authorities in dog behavior, dog training, and health
Companion App
Join in on the fun with the integrated Companion App, even when you're not home.

• Choose from a list of games
• Customize and start play sessions
• Schedule recurring sessions
• Watch session replays and highlight clips
• See your dogs skill badge collection
• Track your dogs activity and learning progress
• Get notifications on activity

And more!
Keep Me Updated
Success! You're on the list.